Date/Time
Date(s) - 05/01/2018
8:00 am - 3:00 pm
Location
Crowne Plaza Hotel Reading
Categories

#ITC19
#WTCEVENT
Agenda
8:00 AM: Registration, Networking, Trade Exhibition & Breakfast Buffet
8:30AM: Welcome & Morning Keynote  "Global Economic Outlook: Agony or Ecstasy"
9:30 AM: Breakout Sessions A1 & A2
10:30 AM: Refreshment Break
10:45AM: Breakout Sessions: B1 & B2
11:45AM: Luncheon Registration, Pre-Luncheon Networking, Trade Exhibition
Use this time to visit the exhibitors and to network with speakers, sponsors and attendees.  A full luncheon will be served.
12:30PM: Luncheon and  Keynote Presentation "Celebrating Export Excellence"
Hear from a panel of local exporters about their successes, challenges and strategies 
2:00PM: Dessert Reception, Networking, Trade Exhibition
3:00PM: Conference Concludes
Breakout Sessions
Breakout Session Topics and Schedule
9:30 – 10:30
Effective Strategies for Global Online Marketing

Global Trends in Managing Trade Compliance
Amid Today's Changing Trade Policies

10:45 – 11:45
GDPR: Are You Ready for the Most Important
Change in Data Privacy Regulation in 20 Years?
 Fraud Detection and Prevention
---
Effective Strategies for Global Online Marketing
Presented by Pete Juratovic, WebpageFX
Are you a global company trying to grow your business? Then you know how hard it can be to compete with all the other companies in your industry. The best way to get ahead in your industry is actually easy — you just need to use the Internet to your advantage with a good search engine optimization (SEO) strategy.
What happens when you have a digital marketing strategy focusing solely on the growth of your business?
Your company will start to show up in search engines like Google, Bing, and Yahoo.
Potential clients can find your company online and contact you at their convenience.
You can attract new clients you couldn't reach before.
You'll develop a reputation as an thought leader and authority figure in your industry.
Objectives:

-We will go over the exact digital marketing strategies that have helped domestic and global companies grow online.
– We help you determine which strategies make sense for your business and how to prioritize.
– You will learn ways to understand what potential clients are doing on your website, where exactly your leads are coming from, and which on and off line marketing tactics are producing the highest ROI.
– You will learn how using a focused content marketing strategy with online marketing will help your company achieve quality leads.
– We will discuss a few out of the box online marketing tactics we've used to help our global clients net huge results.
---
GDPR:  Is Your Organization Ready for the Most Important
Change in Data Privacy Regulation in 20 Years?
Presented by David Ross, Principal, Baker Tilly
The European Union's General Data Protection Regulation (GDPR) governs the collection, processing, use and storage of personal data relating to any individual in the EU  as well as EU citizens living abroad. The regulation applies to all organizations processing and holding the personal data of these individuals, regardless of the organization's location.  GDPR becomes effective on May 25, 2018 and penalties for non-compliance are significant.
Considerations include
Assessing your organization's GDPR footprint
Do you know where your organization's GDPR-covered personal data resides and how it is used?
Data minimization
Do you practice privacy by design or by default?
Defining your risk threshold for GDPR
Are you prepared for the "right to be forgotten" and "data portability"
---
Fraud Detection and Prevention:
Presented by Amy Sahm, SVP and Manager, International Group at Fulton Financial Corporation,
and Cindy Wessner-Schaeffer, V.P. Fraud Risk Group Manager at Fulton Financial Corp 
Join us for a session in exploring fraud detection, regulatory requirements and understanding the foreign banking network to help you navigate challenges around risk and compliance in international payments. Also learn about  other fraud schemes, including white collar and cyber crime.
---
Mitigating the Risks of Global Tariff Policy Changes
Presented by Ronald Shepherd, Vice President at UPS Trade Management Services Inc.
and Randy Campbell, Administrator, FTZ 147 
Potential  changes in trade policies by the U.S. and our trading partners, including tariff increases and trade agreement re-negotiations, will  impact exporters and importers and the effects will be felt throughout the supply chain. Learn about strategies for risk assessment and tools that can be used to help mitigate the effects  of trade policy change.
Keynotes
Breakfast Keynote
"Global Economic Outlook:  Agony or Ecstasy "
David Hanson, CPA, CFA, CEO Fulton Financial Advisors and Clermont Wealth Strategies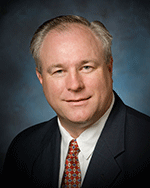 Dave joined Fulton Financial Advisors and Clermont Wealth Strategies in 2007. He has over 20 years of experience in investments and trust banking. Dave came to Fulton Financial Advisors following a career with SunTrust where he served in a variety of positions including Closely Held Business Analyst, Business Development Officer, Manager of Private Client Services, and Corporate Strategies/Mergers & Acquisition-related roles. He earned a BS degree in Accounting from Bob Jones University and his MBA degree from Georgia State University.
Dave became a Certified Public Accountant (CPA) in the state of Georgia in 1987 and Tennessee in 1996. He earned series 7, 63 and 24 securities licenses in 1994, became a Certified Trust and Financial Advisor (CTFA) in 1997, and received the Chartered Financial Analyst designation in 2000. He has been a member of the Advisory Board of the American Bankers Association Wealth Management Conference and co-chaired the Advisory Board of the ABA Private Wealth Management School. Dave is a past Chairman of the ABA National Graduate Trust School and served on the faculty of that school for several years.
Dave is a charter member of the CEB Wealth Executive Roundtable and is a member and past Chairman of the Trust and Wealth Executive Association. Dave serves as a volunteer, board member, or committee chair of several community organizations including the Boy Scouts, the Cleft Palate Clinic, and Bible Visuals International.
---
Luncheon Panel Discussion
"Celebrating Export Excellence in Berks County"
Our Panel of Exporters Will Share Their Experiences, Strategies, Challenges and Successes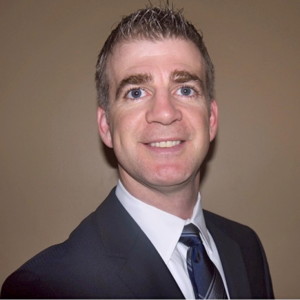 Christian Flowers, Director of Global Sales
Adhezion Biomedical, Wyomissing, PA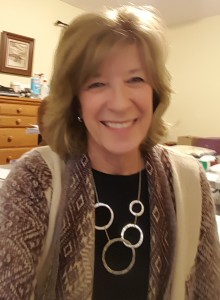 Janet Gilbert, President
J. P. Gilbert Co., Inc., Boyertown, PA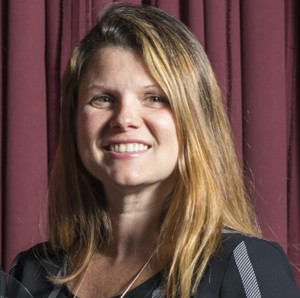 Saskia Foley, CEO and President of RADIUS®
Exhibitors
Visit the Trade Exhibition during breaks, before the luncheon program and during the Dessert Reception to learn more about the products and services of our local trade experts.
2018 Trade Conference Exhibitors (to date):
African Global Super Center
Baker Tilly
FTZ 147: Central Pennsylvania's Foreign Trade Zone
Fulton Bank International Group
Greater Reading Chamber Alliance
Mid-Atlantic ~ Eurasia Business Council
Pennsylvania Department of Community and Economic Development
Stevens & Lee/Griffin International, LLC
UPS
US Commercial Service ~ Philadelphia Office
WebpageFX
Showcase your firm as a premier resource! Learn more: ITC 2018 Exhibitor Form
---
Sponsors
Thank you to the following sponsors (to date) for their contributions to this year's trade conference!
Silver Level Sponsor: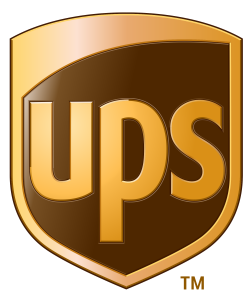 Bronze Level Sponsors:
Our Strategic Partners:
Sponsor opportunities are available. Learn more:  ITC Sponsorship Form 2018
---
Discounts
Discounted Rates Available to Qualifying Companies
If you are a small or medium sized company, and have an exportable product or service, we can offer you a discounted rate of $45.00 for up to 2 participants through funding provided by the PA Department of Community and Economic Development and the US Small Business Administration, under the STEP program.
In order to qualify, a company must meet the U.S. Small Business Administration's definition of an Eligible Small Business Concern, which is defined as an entity that:
–  Is organized or incorporated in the United States;
–  Is operating in the United States;
–  Meets the applicable industry-based small business size standards
The following three forms need to be completed and emailed to:  info@wtccentralpa.org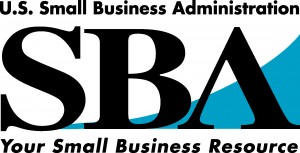 Bookings
Bookings are closed for this event.