Date/Time
Date(s) - 05/15/2019
7:30 am - 2:30 pm
Location
Eden Resort
Categories

#ITC20
#WTCEVENT
Agenda
7:30 AM: Registration Opens
7:45 AM: Breakfast Buffet Opens
8:00 AM – 9:30 AM:  Breakfast, Welcome & Morning Keynote Panel Discussion on the USMCA
9:45 AM: Breakout Sessions A1 & A2
10:30 AM: Refreshment Break
10:45 AM: Breakout Sessions: B1 & B2
11:30 AM: Luncheon Registration, Pre-Luncheon Networking, Trade Exhibition
Use this time to visit the exhibitors and to network with speakers, sponsors and attendees.  A full luncheon will be served.
12:00 PM: Luncheon and  Keynote Presentation "Celebrating Export Excellence"
Hear from a panel of local exporters about their successes, challenges and strategies 
1:30 PM: Dessert Reception, Networking, Trade Exhibition
2:30 PM: Conference Concludes
Click here to print registration form
Breakout Sessions
Breakout Session Topics and Schedule
9:45 – 10:30
Breakout Sessions A1  and A2

A1: Why Your U.S. Business Should Care About GDPR

A2: Food Exports: Resources & Roundtable

10:45 – 11:30
Breakout Sessions B1 and B2
B1:   Identifying and Managing Distributors

B2:  Export Finance Programs

Why Your Small U.S. Business Should Care About GDPR
Don Geiter, Barley Snyder 
The General Data Protection Regulation (GDPR)  is the European Union's sweeping and comprehensive data security regulation, which was implemented last year. Its primary goal is to create more consistent protection of consumer and personal data across all EU nations and it provides EU citizens and residents a "right to erasure" and "data portability" – meaning that a person has a right to have their personal data completely eliminated or transmitted to another controller. GDPR's jurisdiction extends well beyond the borders of the EU and allows both its citizens (wherever residing) and its residents to pursue legal action against violating businesses even if those businesses are outside of Europe.  US businesses need to become familiar with GDPR regulation and its requirements in order to determine if the GDPR applies to them.
Food Exports: Resources and Roundtable
Haley Dack, Food Export Northeast and  Deborah Ingravallo, Food Export Northeast
Tom Mainzer, PA Department of Agriculture, Christa Mummau, PA Office of International Business Development
Join fellow food processors and experts from the PA Department of Agriculture, Food Export Northeast and the PA Office of International Business Development to learn more about available resources  to help you grow international sales. Tools such as  databases and in-country experts, foreign buyers missions, trade show opportunities and grant programs will be discussed in a roundtable format to allow for sharing of ideas and tools among all participants.  We invite you to participate in the discussion or just listen and learn.  Everyone is welcome.
Identifying and Managing Distributors
Tony Pu, U.S. Commercial Service Philadelphia
Joshua Cohen, McNees and Wallace & Nurick
For many companies, international distributors are still a major sales channel.  This breakout session discusses not only how to identify and qualify distributors, but also contractual consideration and best practices for maintaining a long term relationship.

Export Finance Programs
Regina Gordin, Export-Import Bank of the United States
Theo Samuels-Hunte, Small Business Administration
Matt Blyth, Fulton Bank

Learn more about the various export finance programs that are available to you from the private and public sectors to help increase your bottom line by selling into new markets and to larger buyers with confidence.  Learn how to:
Offer competitive financing rates to your customers to help close the sale
Use risk mitigation tools from your bank, like export letters of credit, documentary collections, and foreign exchange
Utilize low-cost export credit insurance to protect against buyer non-payment, insure foreign receivables,minimize risk, and offer extended credit terms to your buyers
Obtain working capital loans to provide capital for inventory, hiring, and performance bonds to support export sales orders and free up needed capital
Keynotes
Breakfast Panel Discussion
"What You Need to Know About the USMCA"
Learn about the United States – Mexico – Canada – Agreement, also known as USMCA or sometimes referred to as NAFTA 2.  Hear from a panel of knowledgeable speakers as they discuss the changes of the updated agreement, how it will affect trade between the three nations and the prospects for ratification within each country.
Meet our Panelists:
Alicia Kerber Palma, Consul of Mexico in Philadelphia
Khawar Nasim, Deputy Consul General of Canada in New York
Alex Halper, Director of Government Affairs, PA Chamber of Business and Industry
Joe Montenegro, Government Affairs Counsel, Pennsylvania Farm Bureau
Meet our Keynote Speaker:
Bill Lane, Executive Director, Trade for America
Trade for America is a coalition that was formed by the American Farm Bureau Federation,
Business Roundtable, National Association of Manufacturers and U.S. Chamber of Commerce,
specifically to highlight the economic and strategic benefits of trade in the daily lives of Americans
and to build support for existing trade agreements and pursuing new trade deals. 
Meet our Moderator:
Joseph Burke, Deputy Secretary, PA Department of Community and Economic Development
Office of International Business Development
---
Luncheon Panel Discussion
"Celebrating Export Excellence"
Our Panel of Exporters Will Share Their Experiences, Strategies, Challenges and Successes
Meet our Panelists:
Bryan Muzyka, Manager, Sales and Marketing for Defense, Aerospace and Industrial Products
Advanced Cooling Technologies
Christopher Tarsa, President and CEO
C. L. Sturkey, Inc.
Karolyn Warfel, Senior Director Sales & Marketing – Canada
Woodstream Corporation
Speakers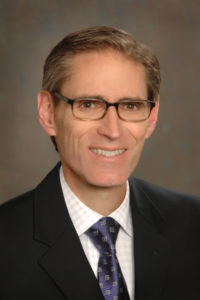 Matthew Blyth began his commercial banking career in 1993 in CoreStates Bank's Wholesale Bank Training program.  After several years as a credit analyst, he served in middle market commercial relationship manager roles until joining Fulton International Group in 2012.  At Fulton, Matt's position encompasses managing sales and marketing of Fulton's international services in Fulton Financial Corporation's PA and NJ footprints. Matt earned a B.S. in Engineering from the U.S. Military Academy at West Point and a Master of International Management degree from American Graduate School of International Management – Thunderbird.  He is active with many trade organizations including World Trade Center Harrisburg; Lehigh Valley World Trade Club; Lehigh Valley SBDC; SEDA-COG Export Development; Chester County EDC International Business Council; Pennsylvania Forest Products Association; and is on the board at the German American Chamber of Commerce – Philadelphia.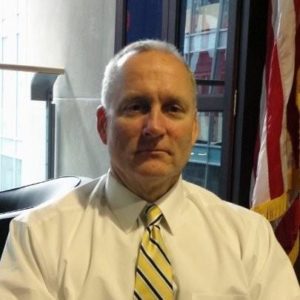 Joseph Burke joined DCED in 1990 as the Deputy Director in the Office of International Business Development. Since joining the department, he has held various management positions in trade promotion and foreign direct investment, most recently serving as the Marketing Executive of International Investment. Prior to joining DCED, Joseph brought twelve years' experience in sales, market research and analysis, and business planning with major law firms in Washington, DC, and consumer packaged goods companies and marketing research firms in Philadelphia and New York City.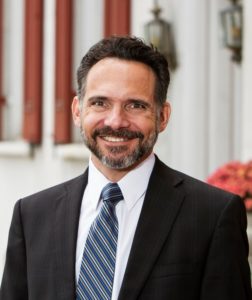 Joshua Cohen is an attorney and member of McNees Wallace & Nurick LLC.  As a lawyer, Josh's practice encompasses a broad range of business counseling services, contract drafting and analysis, international transactions and corporate governance guidance.  His diverse skills in corporate law and experience enable him to ably and creatively respond to clients legal needs.  He regularly drafts and negotiates transactional agreements in the areas of business acquisitions, joint ventures and divestitures, business entity formation and ownership restructuring, commercial real estate acquisition and leasing, technology licensing and international commerce.  As a business lawyer, Josh assists clients with their financing needs, structuring, negotiating and closing a variety of loan transactions and alternative debt and equity funding arrangements.
Josh's clients include a diverse mix of long-time family owned businesses, multinational corporations, public sector authorities and nonprofit organizations.  With over 30 years of legal experience, Josh is a well-respected business attorney, who prides himself on being a trusted attorney who helps his clients overcome difficult legal challenges to reach their critical business goals.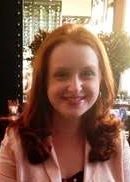 Haley Dack  joined Food Export USA Northeast in October 2018 as a Branded Program Associate. She graduated from Saint Joseph's University in 2017 with a Bachelor's degree in Food Marketing. Haley's previous experiences include internships in the marketing and food industries and a role at a healthcare technology company in Philadelphia.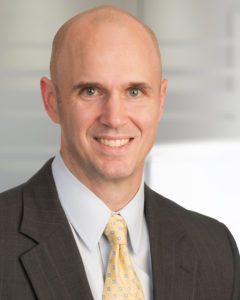 Don Geiter is a partner in the Lancaster office law firm Barley Snyder, which has nearly 100 attorneys. Don leads the firm's cybersecurity efforts, is the chair of the firm's Finance & Creditors' Rights group, and is a member of  the firm's management and technology committees.  Don first became involved in cybersecurity initiatives while he was a law clerk with the Office of Naval Research, U. S. Department of the Navy, in the late 1990s. At a Massachusetts-based law firm, he first started advising clients on emerging technology issues, including cybersecurity, website, and e-commerce matters. Don returned to Lancaster in 2006 to join Barley Snyder, where he continues to advise clients on a broad range of cyber and tech-related matters, including GDPR, data breaches, cybersecurity compliance and counseling, transactional support and contract review. Don is rounding out his cybersecurity practice by pursuing a master's degree in cybersecurity law and policy at the University of Maryland's Francis Carey School of Law, with an expected graduation in May. He is a frequent speaker on the topic of cybersecurity, with recent presentations given to the National Association of Corporate Directors, the Pennsylvania Bankers Association, the Pennsylvania Institute of Certified Public Accountants and the Association of Corporate Counsel. In addition to his cybersecurity practice, Don maintains a busy and balanced business practice that includes advising clients on finance, securities and mergers and acquisitions. His finance practice includes representing lenders and borrowers in complex commercial lending and syndicated transactions, along with representing lenders in multi-party loan restructures and work-outs. In 2018, U.S. News and World Report named Don to the "Best Lawyers in America" list in the area of mergers and acquisitions. Don serves on the boards of trustees of Lancaster Bible College and Dayspring Christian Academy and also serves on the boards of directors of the Lancaster Safety Coalition and the Salvation Army.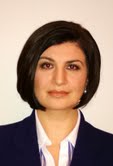 Regina Gordin joined the Export-Import Bank of the United States in November of 2009 and is the Deputy Managing Director of the Bank's Small Business Group.  Prior to joining the Bank, Regina spent seven years as Senior Vice President at Broad Street Capital Group, where she originated and managed a wide variety of international project finance and export finance transactions. Before joining Broad Street she was a VP and Senior Financial Advisor at Wachovia, The Bank of New York and Merrill Lynch's Private Client Group. Regina holds a BBA in Finance from The Wharton School and an MSOD in Global Management and Leadership from the School of Arts & Sciences at the University of Pennsylvania.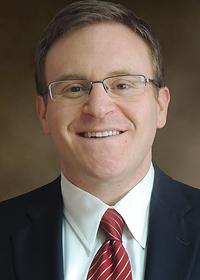 Alex Halper, Director of Government Affairs, joined the Pennsylvania Chamber of Business and Industry's Government Affairs team in 2011, where he serves as a lobbyist for issues including labor/employment policy, education, workforce development, local tax policy, international trade and immigration.  He serves on the Pennsylvania Minimum Wage Advisory Board, Pennsylvania Partnerships for Children Board of Directors, Pennsylvania Workers' Compensation Advisory Council and the Governing Board of the Pennsylvania Compensation Rating Bureau.  Prior to joining the PA Chamber, Halper served as a legislative assistant in Washington, D.C. to former U.S. Sen. Arlen Specter. In this capacity, he worked on numerous areas of public policy, including transportation and infrastructure, homeland security and appropriations. Originally from Allentown, Halper graduated from the George Washington University in 2006 with a bachelor's degree in Political Science.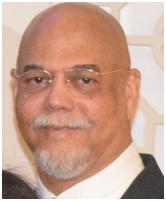 Theo Samuels-Hunte is the new SBA Regional Export Finance Manager for Philadelphia and Delaware districts. His focus is on providing the financing and risk mitigation to support SMEs exports to the next level of business expansion. Prior to the SBA, Theo covered a portfolio of industries assisting companies to enter markets and expand exports globally collaborating with Industry to win large scale bids for US companies. He received various awards from the US Commercial Service. Before joining the US Government in 2008, he was an Executive in Residence/ Professor at Emerson College in Boston, lecturing on Global Integrated Marketing and Communications.
Mr. Hunte has over 25 years of accomplished global business experience. He began his career with 3M London while in College and then Venezuela as a Marketing Coordinator and Product Manager, where he was instrumental in institutionalizing the yearly strategic planning process for Latin America.  At Parker Pen Company as Head of Marketing for Latin America he was a pioneer in globalization.  He opened and penetrated new markets in Europe, Asia, and Latin America for National Oats /Curtise Burns Foods (now part of Birds Eye Foods). At Datapoint Corporation he was a key player for the global launch of the first video voice data computer.  At Black & Decker his accomplishments include launching the DeWalt power tools line into Latin America. Theo has also consulted for Stanley Tools Latin America, and Frost & Sullivan Market Research and Consulting.  His other academia experiences include lecturing on International Business and Export Management at University of Westminster London, and Baruch College at City University of New York. He is married and has two daughters, an Interior Designer and a Doctor in the US Army based in Texas. He holds a MSc/PGD; London School of Economics, MA; Fairfield University, MBA/MPA; University of Texas SA, and BA from UAL London.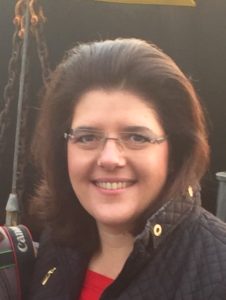 Deborah Ingravallo joined Food Export USA – Northeast as a Liaison in August 2017 following an extensive career as a Marketing and Events Coordinator with a local Trade Association, working with every segment of the Maritime Industry within the Ports of Philadelphia. Her career in Maritime began in sales and marketing with a major Steamship Line, eventually transitioning to outside sales within the Philadelphia area. Her experience at Food Export includes working with companies to promote and export their value-added agricultural product within the States of Pennsylvania, New Jersey, and New Hampshire along with the respective State Departments of Agriculture. Travel is primarily domestic to events with an International presence. Deborah holds a B.A. from Penn State University and is a huge baseball fan (Philadelphia Phillies). She is a volunteer on her Township Planning Board and is also a member and volunteer with the Marine Mammal Stranding Center.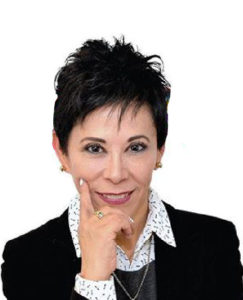 Alicia Kerber Palma is the Consul of Mexico in Philadelphia and has been a career member of the Mexican Foreign Service since 1991. Consul Kerber has represented Mexico as Officer for Political Affairs at the Mexican Embassy in Colombia; Consul of Mexico in San Pedro Sula, Honduras; and Deputy Representative of Mexico before the Organization of American States (Washington, D.C.). She also served at the Embassy of Mexico in Ireland, for three years as Deputy Head of Mission and before becoming the Head Consul of Mexico in Philadelphia in June 2016, she served as Consul of Mexico in Kansas City. Born in Mexico City, Ms. Kerber obtained a Bachelor's Degree in Law, a Master's Degree in International Law and a Doctor's Degree (PhD) in International Public Law, all from the National Autonomous University of Mexico (UNAM). During her tenure in Kansas City, among many other achievements, she promoted the creation of the first Window of Integral Attention to Women, the results of which allowed this program to be institutionalized in Mexico's 50 consulates in the United States. Consul Kerber strives to be a voice to the 49% female migrant population, ensuring those women benefit from the many services and programs at the Consular Representations of Mexico.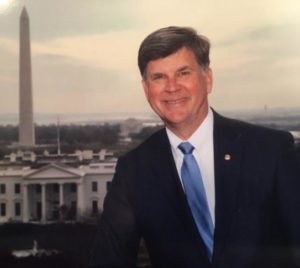 Bill Lane, a 40-year Caterpillar Veteran, is the Executive Director of Trade For America, a coalition formed by the American Farm Bureau Federation, Business Roundtable, National Association of Manufacturers and U.S. Chamber of Commerce,specifically to highlight the economic and strategic benefits of trade in the daily lives of Americans and to build support for existing trade agreements and pursuing new trade deals.  He is also Chairman Emeritus of the U.S. Global Leadership Coalition which supports U.S. funding for diplomacy and development.
While at Caterpillar, Bill was responsible for the company's advocacy in support of competitiveness, trade liberalization and economic growth. From supporting free trade agreements to opposing unilateral sanctions and protectionist schemes, Bill has been center stage during many of the most contentious trade debates of the past three decades. He was also a company spokesman during the Cat-UAW labor dispute.  From 2004 through 2015, Bill was named one of Washington's top corporate lobbyists by The Hill newspaper. In 2016, he was awarded the Washington International Trade Association's Lighthouse Award. Bill is a Penn State Alumni Fellow and chairs the Penn State Global Advisory Council. He is also a Wall Street Journal contributor.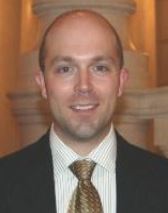 Thomas Mainzer III serves as the Agriculture Trade Specialist for the Pennsylvania Department of Agriculture. In this role within the Bureau of Market Development, he assists the Commonwealth's food and agricultural producers and processors pursue export sales and other international business opportunities. Before joining the Department of Agriculture, he entered Commonwealth service through the Pennsylvania Management Associate program, working in six different state agencies with assignments focused on Human Resources, Policy, Finance, and collaborative projects involving cross-agency work.
Prior to working with the Commonwealth, Mainzer started his career in sales and operations for licensed sports apparel manufacturer Majestic Athletic, provider of all MLB uniforms and licensed apparel for North America's other major sport leagues. He is a graduate of King's College with a B.S. in Marketing and received his MBA from Lehigh University. He and his wife Emily and daughter Kathryn reside in Mechanicsburg, PA.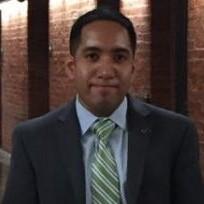 Joe Montenegro is Pennsylvania Farm Bureau's government affairs counsel, where his duties include drafting and analyzing proposed state and federal legislation, as well as managing Farm Bureau's grassroots policy development process. Joe also serves as Pennsylvania Farm Bureau's acting director for federal government affairs. In that role, Joe educates and engages Pennsylvania's congressional delegation on agricultural issues involving trade, labor, regulatory reform and infrastructure. Prior to joining Farm Bureau, Joe worked as a law clerk for two years at the Supreme Court of Pennsylvania. A graduate of Penn State Law, Joe is an Army veteran, having deployed twice to southern Afghanistan. Joe and his wife, Lizzet, reside in Dillsburg, Pennsylvania.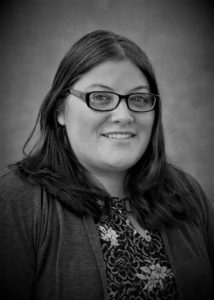 Christa Mummau was born and raised in Central Pennsylvania with an ear for language and a global intrigue. After high school, Christa worked odd jobs for a time to support her travel habit. She went on to earn a B.S. in International Business from Lebanon Valley College in 2006. She then landed her first career placement as Communications Officer for PA's Office of International Business Development (OIBD). In 2009, AFP advanced food products llc, an aseptic food manufacturer, chose Christa to lead their fledgling international operations. She was their Director of International Sales through 2018. She then returned to OIBD as an Export Development Program Manager. PA has a recognized group of trade experts. She is grateful to work with the team again assisting Commonwealth businesses expand international opportunities. She is assigned to select PA regions. She oversees PA's trade representatives in the Arab Gulf, Canada, Mexico, the Mideast, and Saudi Arabia. Christa earned her Certified Global Business Professional (CGBP®) designation from NASBITE International in early 2019. She has traveled every continent except Antarctica and is fluent in English, conversational in Spanish, French and Turkish.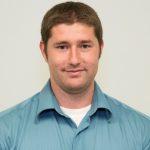 Bryan Muzyka leads Advanced Cooling Technology's Sales and Marketing Team where he is responsible for global business development across numerous industries, including defense, aerospace, industrial, medical and HVAC.  ACT has found success identifying and servicing niche growth markets that fit our technology offerings. For example, ACT's products are being shipped to India to service their growing space industry, Europe to cool critical medical equipment and industrial power electronics, South Korea for HVAC Energy Recovery and Canada for all of the above. His team has set up partnerships with a worldwide network of Value-Added Resellers and Manufacturer's Reps to support customer relationships and logistics. Bryan comes from and engineering background, graduating from Penn State University with a B.S. in Mechanical Engineering and receiving his Master of Business Administration and Engineering (MBA&E) from Lehigh University.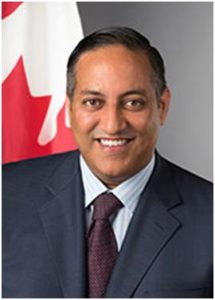 Khawar Nasim serves as Deputy Consul General of Canada in New York.  Prior to his New York assignment, Mr. Nasim was Canada's Consul General in Minneapolis.   Mr. Nasim is a career diplomat who joined the Canadian Department of External Affairs in 1993. During his time at Headquarters, Mr. Nasim served in the European Investment and Technology Division, the South Asian Trade Division and the Trade Operations policy unit. His overseas career has included postings in Rome from 1999 to 2002, where he served as Second Secretary (Commercial), Barcelona where he was Consul from 2004 to 2007 and Rome for a second time where he served as Minister-Counsellor (Commercial-Economic) from 2007 to 2010.   In 2010, Mr. Nasim took a leave from government to work as Vice-President of External Affairs, for one of Canada's largest gold companies, Yamana Gold of Toronto (2010 to 2013). In 2014, Khawar returned to the Diplomatic service and served as Counsellor (Commercial) in The Hague where he served from 2014 to 2016.  Mr. Nasim was named Canada's Consul General in Minneapolis in July 2016 and Deputy Consul General in New York in November 2017.  Mr. Nasim has a Bachelor's Degree in Commerce (Carleton University) and a Master's Degree in Business Administration (McGill University). He is married to Lise Beaulne Nasim; they have two children, Nico and Olivia.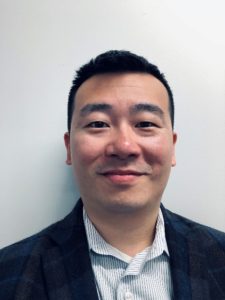 Tony Pu joined the U.S. Department of Commerce in 2007. In his current role as an International Trade Specialist with the U.S. Commercial Service, based in Philadelphia, Tony helps U.S. firms develop customized export solutions that enable the businesses to effectively sell their products and services internationally. Tony covers the following industry sectors for eastern Pennsylvania (extending west to Harrisburg) and all of Delaware: information & communication technologies, safety & security, energy, aerospace, and defense.
Prior to his move to Philadelphia, Tony worked in Washington, D.C. for several years. With the Commercial Service, he managed programs at leading trade shows in the U.S. Before that, he was an economic statistician at the Census Bureau helping to produce the monthly import and export trade statistics.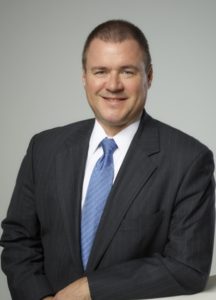 Christopher Tarsa is President and CEO of C. L. Sturkey, Inc. Headquartered in Lebanon, PA, C. L. Sturkey, Inc. has manufactured permanent and disposable microtome knives since 1944. We are a small family-owned medical device manufacturer who distributes our products worldwide and competes successfully in the global histology market.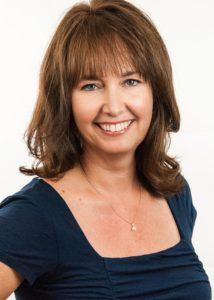 Karolyn Warfel began her career at Woodstream Corporation in 1992. Throughout the years, Karolyn has had a variety of roles within Woodstream. She spent a significant amount of her career in Brand Management in the role of Category Development Manager for nationally distributed brands such as TERRO® insect control, Havahart® Wild Animal Products, and Perky-Pet Wild Bird Feeders. During this time Karolyn was crucial in expanding distribution of new and existing products in North America. Karolyn oversaw the launch of TERRO insect control, a regulated product line into both Canada and Mexico. For the past three years Karolyn has been the Sr. Managing Director for Canada and most recently has expanded to include responsibility for the International shipments originating from US branches  of Woodstream Corporation.
Exhibitors
Visit the Trade Exhibition during the networking time before the luncheon program and during the Dessert Reception to learn more about the products and services of our local trade experts.
2019 Trade Conference Exhibitors (to date):
Food Export Northeast
Foreign Trade Zone 147
Fulton Bank International Group
MANTEC
Office of International Business Development
UPS
U.S. Commercial Service – Philadelphia Office
U.S. Small Business Administration
Showcase your firm as a premier resource!
Download the Exhibitor Form
---
Sponsors
Thank you to the following sponsors (to date) for their contributions to this year's trade conference!
Silver Level Sponsor: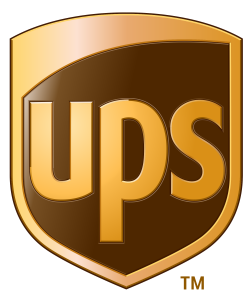 Bronze Level Sponsors:

Our Strategic Partners:
Sponsor opportunities are available
Download the Sponsorship Opportunities Flyer
---
Bookings
Bookings are closed for this event.