Date/Time
Date(s) - 04/15/2020 - 04/16/2020
8:00 am - 5:00 pm
Location
Sheraton Harrisburg Hershey Hotel
Categories
THIS EVENT HAS BEEN POSTPONED
Watch for a new event date to be announced soon
The two-day program is led by BIS's professional counseling staff and provides an in-depth examination of the Export Administration Regulations (EAR). The program will cover the information exporters need to know to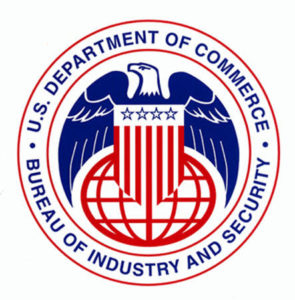 comply with U.S. export control requirements on commercial goods, and other items subject to the EAR. We will focus on what items and activities are subject to the EAR; how to determine your export control classification number (ECCN); steps to take to determine the export licensing requirements for your item; when you can export or reexport without applying for a license; export clearance procedures and record keeping requirements; and guidance in applying this information. Presenters will conduct a number of "hands-on" exercises that will prepare you to apply the regulations to your own company's export activities. This program is well suited for those who need a comprehensive understanding of their obligations under the EAR.
Agenda
The same agenda applies to both days of training
7:30 AM      Registration and Breakfast
8:30 AM     Program starts
10:00 AM   Coffee Break
Noon – 1:00 PM:  Buffet Luncheon
1:00 PM      Progam Continues
2:45 PM      Afternoon Break
5:00 PM     Program Concludes
Speakers
The instructors are experienced export policy specialists, and enforcement personnel from BIS's field offices.  This seminar will also include guest speakers from the U.S. Census Bureau and the Department of Treasury, Office of Foreign Assets Control.  The instructors will be available during the seminar to answer your questions
Venue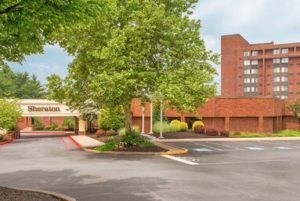 The program is held at the Sheraton Harrisburg-Hershey Hotel located just 7 miles from the Harrisburg International Airport, 5 miles from downtown Harrisburg and 10 miles from Hershey Park, the Hershey Gardens and Hershey Chocolate World.
The Hotel offers complimentary parking as well as a complimentary airport shuttle service (on request), daily from 05:00 AM – 12:00 AM.   The estimated taxi cab fare from the airport is $25 (one way).
The hotel features an on-site restaurant and pub, a 24-hour fitness center, business center and an indoor/outdoor pool complex.
Accommodations
The Sheraton Harrisburg-Hershey Hotel has extended a special lodging rate of $135 (plus taxes and incidental charges) to seminar participants, if booked before March 24.  This rate applies to the nights of 4/14/2020 and 4/15/2020.  Reservations can be made directly by contacting Marriott reservations at (800) 325-3535.
Follow this link to
Book your room at the special rate of $135 before March 24
Trade Exhibition