Map Unavailable
Date/Time
Date(s) - 02/09/2023
9:00 am - 5:00 pm
Categories
Overview
Join WTC Harrisburg and MANTEC for a full day virtual ITAR program that includes a morning and afternoon session, with a break for lunch.
This seminar will provide participants with a solid understanding of Export Compliance under ITAR and the EAR, with a focus on Export Control Reform. Attendees will learn how properly classify their exports and how to obtain the necessary licensing or permission to export. It will further provide each attendee with an understanding of their responsibilities in supporting their companies' compliance program.
Export controls and compliance with the regulations has long been a complex issue for exporters.  Determining agency jurisdiction and classification under the appropriate regulations is difficult and requires a comprehensive understanding of the regulations. The classification and compliance process has only become more complex under Export Control Reform as well as various new regulations and interpretations. Noncompliance can be costly and even lead to loss of export privileges.
This program is designed to meet initial and recurring training requirements.
Topics Covered Include:
Export Control Reform initiative
Definition of export under ITAR
Foreign national persons
Registration with DDTC
Empowered Officials
Commodity Jurisdiction Requests
Defense articles
Technical data exports
Exports of defense services
ITAR prohibited countries/persons
ITAR restrictions/ license requirements
ITAR exemptions
DSP5 applications
DSP 73 applications
Manufacturing license agreements
Technical assistance agreements
Warehouse distribution agreements
ITAR export procedures
ITAR enforcement
Voluntary disclosures
Case studies
Agenda
9:00 AM – Noon
WELCOME
RESPONSIBILITY FOR COMPLIANCE
– Why comply
– Who is responsible
– Role of the Customs Broker and Freight Forwarder
– Purpose for controls
– Agencies controlling exports
KNOWING YOUR CUSTOMER
– Screening of participants in the transaction
– Gathering information
– Red Flags
– Reasonable care
OVERVIEW OF ITAR
– Objectives
– What products can be subject to ITAR
– How can my company's exports be affected by ITAR
– Relationship of ITAR to other export control regulations
– Exports Under Government Contracts
OVERVIEW OF THE EAR
– General controls
– How do I determine what is covered under the EAR
– Determining an ECCN
– License Determination
-Use of exceptions
– License applications
Export Control Reform
– What is ECR
– What has changed
– What is coming
– How to prepare
DEFINITIONS
– Defense articles
– Significant military equipment
– Technical data
– Defense services
– U.S. Person
– Non-U.S. Person
– And many other import definitions and terminology
HOW CAN EXPORTS TAKE PLACE
– What is an export
– How can exports take place
– What is a re-export
---
Noon – 1:00 PM   Lunch Break
---
1:00 PM – 5:00 PM
REGISTRATION
– Who has to register
– How do I register
– What does it cost
– What else do I have to know about being registered
GENERAL CORROSPONDENCE
– Advisory Opinion
– Commodity Jurisdiction
TECHNICAL ASSISTANNCE AGREEMENTS 
MANUFACTURERS LICENSING AGREEMENTS
DISTRIBUTION AGREEMENTS
ITAR TERMS
U.S. MUNITIONS LIST
– Purpose
– What does it cover
– How do you use it
– Categories
– Missile Technology Control Regime Annex
LICENSING
– Application procedures
– D-Trade
– Types of Licenses
– License exemptions
– License presentation and AES/EEI filings
VIOLATIONS, PENALTIES AND ADMINISTRATIVE PROCEDURES
– Self Disclosure
– Financial
– Criminal
– Other
RECORD KEEPING
– What records are to be kept
– For how long
– In what form
RECAP WITH ADDITIONAL QUESTIONS AND ANSWERS
Who Should Attend?
Export Compliance Officers
Designated Empowered Officials
International Logistics/Shipping/Customer Service
Purchasing and Supply Management
International Sales/Marketing Staff
Legal and Contracts Administration and Staff
Engineering, Research and Development Team
Importers
Anyone else involved in your international business process
Discounted Rates
Discounted Rates Available to Qualifying Companies
If you are a small or medium sized Pennsylvania company, and have an exportable product or service, we can offer you a discounted rate for up to 2 participants of $37.50 for WTC Members, or $50.00 for Non-Members through funding provided by the PA Department of Community and Economic Development and the US Small Business Administration, under the STEP program.
In order to qualify, a company must meet the U.S. Small Business Administration's definition of an Eligible Small Business Concern, which is defined as an entity that:
–  Is organized or incorporated in the United States;
–  Is operating in the United States;
–  Meets the applicable industry-based small business size standards
The following three forms need to be completed and emailed to:  info@wtccentralpa.org
STEP Client Application Form 
Funded in part through a Grant with the U.S. Small Business Administration

About our Presenter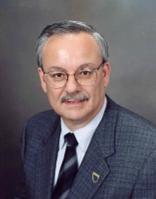 Bob Imbriani has been in the international/domestic transportation and logistics field for over four decades. He has held various senior executive positions with major U.S. Customs brokers/freight forwarders. He is currently Executive Vice President, International for Team Worldwide. Mr. Imbriani is a well-known speaker and educator in the areas of trade compliance, contract negations, transportation, logistic/supply chain solutions, customs brokerage, trade development and financial services. He is an adjunct professor in these areas at Baruch College and Pace University in New York.
Bookings
Bookings are closed for this event.