Date/Time
Date(s) - 05/24/2018
8:30 am - 4:00 pm
Location
Montgomery County Community College
Categories
This full day seminar is offered together with our partners, the World Trade Center of Greater Philadelphia and the Lehigh University Small Business Development Center.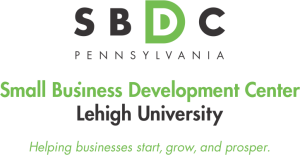 ---
Proper export documentation is key for quicker customs clearance and while your product is in transit to its destination. This program will help you understand how to correctly complete international shipping documents. Learn what documents you should be filling out and how to do so accurately to keep your customers, distributors and company ahead of schedule and save time.
The following topics will be covered:
Commercial Terms/INCO Terms 2010: Background on INCOTERMS, incorporation within the international sale contract, definitions and review of elements
Commercial and Legal Documents: Pro forma invoice, commercial invoice, packing list, country specific documents, certificates of origin, consular documents and more
Customs Related Exports: Immediate exportation, transportation & exportation entry, ATA carnet, TIB cancellations, and duty drawback
Shipper's Declaration/ AES Filing: Requirements for filing with AES, USPPI and routed export transaction rules, proper preparation, exemptions, and methods of filing
Classification under Harmonized Tariff Systems: Structure of the Schedule B, General Rules of Interpretation, numbering structure and nomenclature
Transportation and Freight Rates: Modes of transport, inland freight, air, ocean, multi-modal, types of transport documents, coordination of documents & cargo, and certificates of insurance
About our Presenter:
Bob Imbriani, Executive Vice President, International for Team Worldwide, has been in the international/domestic transportation and logistics field for over four decades. Mr. Imbriani is a well-known speaker and educator in the areas of trade compliance, contract negations, transportation, logistic/supply chain solutions, customs brokerage, trade development and financial services. He is also an adjunct professor at Baruch College and Pace University in New York.
Download the Seminar Announcement
---
Discounted Rates Available to Qualifying Companies
If you are a small or medium sized company, and have an exportable product or service, we can offer you a discounted rate of $65.00 for up to 2 participants through funding provided by the PA Department of Community and Economic Development and the US Small Business Administration, under the STEP program.
In order to qualify, a company must meet the U.S. Small Business Administration's definition of an Eligible Small Business Concern, which is defined as an entity that:
–  Is organized or incorporated in the United States;
–  Is operating in the United States;
–  Meets the applicable industry-based small business size standards
The following three forms need to be completed and emailed to:  info@wtccentralpa.org
---
Partner Contact Details:
Cora Landis
International Trade Program
Serving companies in Lehigh and Northampton counties
Lehigh University SBDC
cll4@lehigh.edu
610-758-4350
Ron Drozd, Manager, Export Services
World Trade Center Greater Philadelphia
International Trade Specialist for Chester, Delaware & Montgomery Counties
rdrozd@wtcphila.org
or
Dale Foote
World Trade Center Greater Philadelphia
International Trade Specialist for Philadelphia and Bucks Counties
dfoote@wtcphila.org
215-586-4240
Bookings
Bookings are closed for this event.