Date/Time
Date(s) - 04/12/2016
1:30 pm - 4:00 pm
Location
Lancaster Chamber of Commerce and Industry
Categories
We only have the opportunity to have these experts come to our region once per year, and this is it! Have your specific finance questions answered one-on-one!
Increase your bottom line by selling into new markets and to larger buyers withconfidence

Offer competitive financing rates to your customers to help close the sale

Utilize low-cost export credit insurance to protect against buyer non-payment, insure foreign receivables, minimize risk, and offer extended credit terms to your buyers

Obtain working capital loans with U.S. government backing to provide capital for inventory, hiring, and performance bonds to support export sales orders and free up needed capital
Who Should Attend?: CEOs, CFOs, international marketing managers
Why Should I Attend?:  
To connect with the attending speakers, finance lenders, and other financial experts.
To get the answers to your specific export finance questions! (One-on-one meetings are at no extra cost but they are on a first-come first-serve basis, so please register early.)
Participating Programs Include:
Export Import (Ex-Im) Bank of the U.S.: Regina Gordin, Deputy Managing Director of the Eastern Region, and Michael K. Jackson, Director of City/State Partners & Small Business Training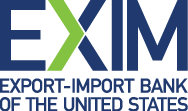 The Ex-Im Bank is an independent federal agency that fills gaps in private export finance in order to bolster U.S. job growth at no cost to American taxpayers. EXIM provides trade financing solutions to empower exporters of U.S. goods and services.
The Ex-Im Bank offers the following programs:
Export Credit Insurance
Working Capital Guarantees
Guarantees of Commercial Loans to Foreign Buyers
U.S. Small Business Administration (SBA): Bob Elsas, Regional Manager, Export Solutions Group, Office of International Trade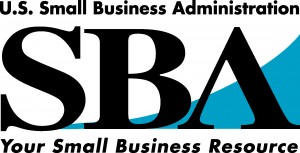 SBA has an array of trade finance services specifically designed to help small and medium-sized enterprises expand or develop export markets – including military goods and a no U.S. content rule.
The SBA offers the following programs:
Export Working Capital Loan Guarantees
International Trade Loans
Export Express
One-on-One Meetings with the Presenters (optional): This will provide an opportunity for you to have your specific needs and questions answered. Please contact our office to schedule your meeting(s) or note which presenter(s) you would like to meet with in the "comments" section below. Meetings with the presenters are available on a first-come, first-serve basis. We will try our best to accommodate your requests.
Click here to download the Export Finance Programs flyer.
Program includes afternoon snacks and refreshments.
Bookings
Bookings are closed for this event.