Date/Time
Date(s) - 11/07/2023
7:30 am - 2:30 pm
Location
Eden Resort
Categories
Agenda
7:30 AM: Booth Set-up Starts
8:00 AM: Registration Opens
8:15 AM: Breakfast Buffet Opens
8:30 AM – 9:45 AM:  Breakfast, Welcome & Morning Keynote
10:00 AM: Breakout Sessions A1 & A2
11:00 AM: Refreshment Break
11:15 AM: Breakout Sessions: B1 & B2
12:00 AM: Luncheon Registration Opens, Pre-Luncheon Networking, Trade Exhibition
Use this time to visit the exhibitors and to network with speakers, sponsors and attendees.  A full lunch will be served.
12:30 PM: Luncheon and  Keynote Presentation "Celebrating Export Excellence" 
1:45 PM: Dessert Reception, Networking, Trade Exhibition
2:30 PM: Conference Concludes
Breakouts
Breakout Session Topics and Schedule
10:00 – 11:00
Breakout Sessions A1  and A2

A1: Export Finance Programs

A2: Developing an Export Compliance Program

11:15- 12:15
Breakout Sessions B1 and B2
B1:   State and Federal Export Resources

B2:  Pricing your Products for Exports

Export Finance Progams
Edward Schick, Export Finance Manager, US Small Business Administration
Lou Tierno, Head of Global Operations, Fulton Bank
Kirk Elken, Partner, Securitas Global Risk Solutions
Learn more about the various export finance programs that are available to you from the private and public sector to help increase your bottom line by selling into new markets and to larger buyers with confidence.  Learn how to:
Offer competitive financing rates to your customers to help close the sale
Use risk mitigation tools from your bank, like export letters of credit, documentary collections, and foreign exchange
Utilize export credit insurance to protect against buyer non-payment, insure foreign receivables,minimize risk, and offer extended credit terms to your buyers
Obtain working capital loans to provide capital for inventory, hiring, and performance bonds to support export sales orders and free up needed capital
Developing and Implementing an Export Compliance Program
Robert Imbriani, Executive Vice President, International with Team Worldwide
It is the exporter's responsibility to understand and comply with US Export Regulations and every company should have written policies and procedure in place to ensure compliance.  These written procedures not only demonstrate a company's commitment to export compliance, but may potentially mitigate penalties in the event of a violation.
Topics include:
Overview of US Export Controls and Agencies involved
Denied Party Screening
US Census Reporting
Foreign Corrupt Practices Act and Anti-Boycott Compliance
Importance of Written Procedures
Get to Know your State and Federal Export Programs
Jennifer Black, Executive Director of Export Development, Office of International Business Development, PA Dept. of Community and Economic Development
Nicolas Cervantes, Director, U.S. Commercial Service Harrisburg, US Dept. of Commerce, International Trade Administration
Learn about the programs and resources that are available to help you grow your international business:
  Practical trade assistance from in-country experts around the globe
  Grant programs
  Trade show support (domestic and international)
  Trade mission opportunities
Incoterms, Landed Costs, Payment Methods:  How do these relate to Pricing Your Products for Exports?
Robert Imbriani, Executive Vice President, International with Team Worldwide
This breakout session will provide you with the tools and knowledge to understand, calculate and control the pricing and profitability of your export transactions.  Understand the elements of landed costs, incoterms, and how payment terms affect pricing and profitability.  This presentation is for those new to exporting as well as for the experienced exporters.
Keynotes
Breakfast Keynote Presentation
"Navigating the Changing World Order: Implications for the Economy and Markets"
David Hanson, CEO
Fulton Financial Advisors and Fulton Private Bank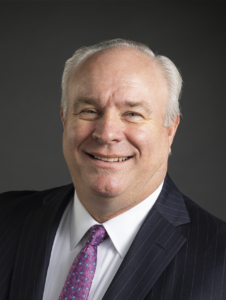 Dave joined Fulton Financial Advisors and Fulton Private Bank in 2007. He has over 20 years of experience in investments and trust banking. Dave came to Fulton Financial Advisors following a career with SunTrust where he served in a variety of positions including Closely Held Business Analyst, Business Development Officer, Manager of Private Client Services, and Corporate Strategies/Mergers & Acquisition-related roles. He earned a BS degree in Accounting from Bob Jones University and his MBA degree from Georgia State University.
Dave is a charter member of the CEB Wealth Executive Roundtable and is a member and past Chairman of the Trust and Wealth Executive Association. Dave serves as a volunteer, board member, or committee chair of several community organizations including the Boy Scouts, the Cleft Palate Clinic, and Bible Visuals International.
Matthew T. Brennan, CFA 
Chief Investment Strategist at Fulton Private Bank/Fulton Financial Advisors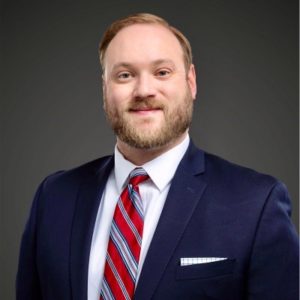 Matt joined Fulton Private Bank and Fulton Financial Advisors in 2014. Prior to his current role as Chief Investment Strategist and Director of Institutional Investments, Matt served as a portfolio manager and senior investment strategist for the firm  Whether working with high net worth individuals and families or as the leader of our non-profit services team working with charitable organizations, foundations, and endowments, Matt focuses on helping our team create investment solutions that are tailored to fit the unique circumstances and needs of our clients. Matt plays an integral role in helping to shape Fulton's best thinking as it relates to the economy and markets and produces much of the firm's public analysis and commentary. He is a frequently requested speaker on markets, the economy, and geopolitics. Prior to joining Fulton Financial Advisors, Matt spent three years with F&M Trust Company, where he was an Assistant Vice President in the firm's Investment and Trust Services department. He started his investment career as a research analyst at Lyster Watson and Co., a hedge fund of funds group based in New York City. Matt was a National Merit Scholarship recipient at the University of Chicago, where he graduated with a B.A. in Political Science. He holds the designation of Chartered Financial Analyst ® (CFA ®) and is a member of the CFA Institute and the CFA Society of Philadelphia.
---
Luncheon Keynote Presentation
"Celebrating Export Excellence:  Advanced Cooling Technologies"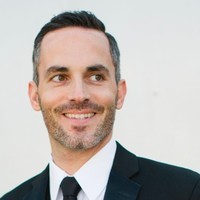 Adam F. Say is responsible for International Sales and Marketing at Advanced Cooling Technologies, Inc. (ACT) and has supported the incorporation of ACT's products and technologies in many mission-critical systems including telecommunications satellites, defense electronics equipment, and primary temperature calibration systems.  Mr. Say has over 18 years of experience in international sales from a vast portfolio of industries and clients. He was appointed to the Mid-Atlantic District Export Council by the U.S. Secretary of Commerce and also volunteers his time and expertise as Chairman of the Board of Directors for the World Trade Center Harrisburg. He holds a Master's Degree in Business Administration and a B.S. in International Business and has traveled to more than 55 countries around the world.
At a ceremony in Washington, D.C. on June 6, 2023 the U.S. Department of Commerce presented Advanced Cooling Technologies, Inc.  the President's "E" Award, the highest honor given to U.S. exporters.  ACT is one of just eleven manufacturers in the United States receiving the President's "E" Award this year.  ACT was recognized for its sustained growth in a wide range of international markets over the past four years.
                             ACT Receives President's E Award from U.S. Secretary of Commerce Gina Raimondo. Pictured from left to right
                         is Secretary Gina Raimondo, Jon Zuo, President, ACT, Adam Say, International Business Development Manager, ACT.
ACT's global growth includes a variety of markets, countries, and technologies, some spanning a decade or more. In the medical field, ACT developed partnerships with Inheco (Germany) and GE Healthcare (US & Asian/Europe markets), both of which provided critical equipment in the battle against COVID-19. In the spacecraft market, ACT landed a multi-million dollar contract with URSC in India after several years of discussions and visits across the globe. In the HVAC market, ACT had one of its largest installs at the Samsung Hospital in South Korea. ACT continues finding new opportunities through strong relationship building and product-market fits, including technologies positioned to meet the growing demand for clean energy and the globalization of civil and commercial space programs.
About the President's "E" Award:  the award was created in 1961 by Executive Order of President John F. Kennedy and is the highest recognition any U.S. entity can receive for making a significant contribution to the expansion of U.S. exports.
About Advanced Cooling Technologies, Inc.: ACT is a premier thermal management solutions company, located in Lancaster, PA.  ACT is the only U.S.-based Heat Pipe manufacturer that routinely ships Heat Pipe products for terrestrial, spacecraft, and high-temperature applications. Their diverse markets include Defense, Aerospace, Electronics, HVAC energy recovery, Medical, Enclosure Cooling and Calibration Equipment.
Speakers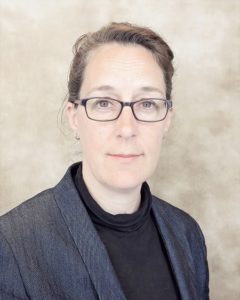 Jennifer Black is the Executive Director of Export Development for the Office of International Business Development, at Pennsylvania's Department of Community and Economic Development where she plans and directs the Commonwealth's export promotion and international trade initiatives.  Prior to serving as Executive Director, she managed the activities and provided oversight of Pennsylvania's authorized trade representatives in  Germany, India, the Netherlands and the United Kingdom, among others.  Jennifer is a NASBITE Certified Global Business Professional (CGBP) and holds a Master's Degree in Public and International Affairs from the University of Pittsburgh.
Nicolas Cervantes started his position as the Director of the US Commercial Service Harrisburg Office back in January of this year.  He brings a wealth of public and private sector experience and knowledge to the role, including direct experience with U.S. export facilitation and counseling U.S. firms to meet their export development objectives.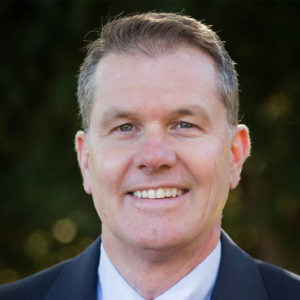 Kirk Elken is Co-founder and Partner of Securitas Global Risk Solutions LLC. Since 2004, Securitas has helped clients develop insurance/risk transfer solutions that mitigate credit and political risk. As independent trade credit and political risk specialists, Securitas focuses on developing comprehensive solutions that meet client needs. Kirk's prior experience includes eight years of international sales management at Federal Express Corporation where he focused on foreign supply chain solutions.  Kirk also worked for two enterprise software companies, directing sales efforts in the Mid-Atlantic region. He received his Bachelor's degree from Calvin College, and a Master's in Business Administration in Finance from Villanova University.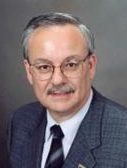 Bob Imbriani has been in the international/domestic transportation and logistics field for over four decades. He has held various senior executive positions with major U.S. Customs brokers/freight forwarders. He is currently Executive Vice President, International for Team Worldwide. Mr. Imbriani is a well-known speaker and educator in the areas of trade compliance, contract negations, transportation, logistic/supply chain solutions, customs brokerage, trade development and financial services.
He is considered an expert in the area of export controls under the International Traffic in Arms regulations (ITAR), The Export Administration Regulations (EAR) and other U.S. Export Control laws and regulations. His audits are accepted by these control agencies and he has provided services directly to the U.S. Department of State, the U.S. Department of Commerce, the Norwegian, Finish, Danish, South Korean, Brazilian and other foreign militaries. His degrees in Aerospace Engineering are of benefit to many who fall under the ITAR or EAR controls.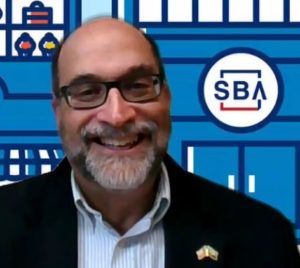 Ed Schick joined the Office of International Trade team in October 2021. Prior to joining the SBA, Ed worked at several regional banks marketing different trade finance programs with an emphasis on doing business in Latin America. Among his responsibilities was to promote US exports by offering financing to foreign buyers purchasing US made equipment. At the SBA, Ed is responsible for promoting SBA's three core export programs to businesses and lenders in Pennsylvania, Delaware and southern Ohio. He also works with the Resource Partners throughout his footprint. Based in Pittsburgh-PA, Ed is fluent in Portuguese and proficient in Spanish.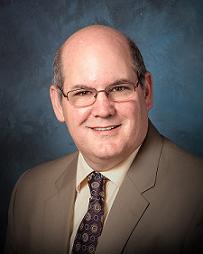 Lou Tierno joined Fulton Bank's International Department as an International Banking Officer in 2005 after spending 23 years in international banking with other financial institutions. His experience includes work with Letters of Credit, Bankers Acceptances, Document Preparation Services, Bank-to-Bank Reimbursements, SBA and EXIM export financing and related trade finance products. Lou's current responsibilities at Fulton Financial Corporation consist of Operations and Risk Manager as well as Technical Advisor. Lou is the primary contact within the organization for trade products and actively participates in sales calls to discuss potential opportunities and provide expert advice to SMEs on Import, Export and Standby Letters of Credit, Documentary Collections, Direct Financing, SBA and trade finance lines of credit.
Exhibitors
Visit the Trade Exhibition during the networking time before the luncheon program and during the Dessert Reception to learn more about the products and services of our local trade experts.
2023 Trade Conference Exhibitors (to date):
Fulton Bank International Group
MANTEC
Office of International Business Development
Securitas
Team Worldwide
U.S. Commercial Service – Harrisburg Office
U.S. Small Business Administration
Showcase your firm as a premier resource!
Download the Sponsor & Exhibitor Information
Discount
Discounted Rates Available to Qualifying Companies
If you are a small or medium sized Pennsylvania company, and have an exportable product or service, we can offer you a discounted rate for the full conference of 75%  ($38.75 for WTC Members and $48.75 for Non-Members) for up to 2 participants through funding provided by the PA Department of Community and Economic Development and the US Small Business Administration, under the STEP program.
In order to qualify, a company must meet the U.S. Small Business Administration's definition of an Eligible Small Business Concern, which is defined as an entity that:
–  Is organized or incorporated in the United States;
–  Is operating in the United States;
–  Meets the applicable industry-based small business size standards
The following three forms need to be completed and emailed to:  info@wtccentralpa.org
STEP Client Application Form 
Funded in part through a Grant with the U.S. Small Business Administration

---
Sponsors & Partners
Thank you to the following sponsors and partners (to date) for their contributions to this year's trade conference!
Our Silver Level Sponsor:

Our Strategic Partners: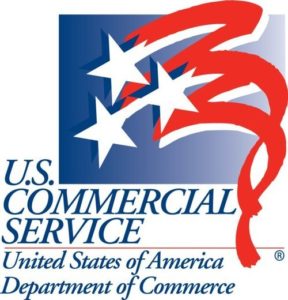 Sponsor and exhibitor opportunities are still available
Download the Sponsor & Exhibitor Information
---
Bookings
Bookings are closed for this event.