Date/Time
Date(s) - 02/11/2016
8:30 am - 10:30 am
Location
Harrisburg Regional Chamber and CREDC
Categories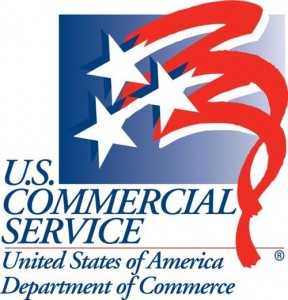 The United Kingdom has announced transportation projects valued at $160 billion, and the 2016 Strategic 100 Global Infrastructure Report by CGLA put the UK at the top of its list of locations for project opportunities. Commercial Specialist Kristina Schaferova, based in the US Embassy in London, will be in our area to meet with local companies interested in learning more about how they can get involved in these projects in the United Kingdom. Ms. Schaferova will lead the program for a roundtable discussion, followed by individual one-on-one meetings. If you are interested in a meeting, please note this in the "comment box". Meetings are on a first come, first serve basis.
If you fall into one, or more, of these categories, please consider joining us!
Architecture, engineering and construction firms
Innovative suppliers to airports, roads/bridges and rail projects
Sustainable products, smart machinery and equipment
Firms bringing efficient or environmentally forward solutions to infrastructure
Click here to download the UK Infrastructure Opportunities flyer.
Registration includes breakfast.
---
Also consider…  In response to these opportunities, the U.S. Commercial Service, UK, and European Bank for Reconstruction and Development (EBRD) have officially announced the open recruitment period for I3: Innovation in Infrastructure. This trade mission-style business forum will highlight broad business opportunities for supply chain development and specific regional market intelligence in transportation Infrastructure. This opportunity is open to 15 U.S. companies and will include seminars, market briefings, networking events, and site visits.
Event: (I3) Innovation in Infrastructure UK Business Forum Event
Date: May 25-27, 2016        Cost: $1900 for first attendee; $600 each additional attendee       Recruitment closes: March 31, 2016
Remember…  PA has a grant program which will reimburse up to $3,500 of eligible costs for events like this!
Bookings
Bookings are closed for this event.