Map Unavailable
Date/Time
Date(s) - 01/18/2023
9:00 am - 5:00 pm
Categories
Overview
Join WTC Harrisburg for a full day, virtual program that includes a morning and afternoon session, with a break for lunch.  Start the new year on a right note by making sure your international orders are processed correctly, efficiently, and in compliance with all regulations.
This seminar provides a comprehensive overview of an export transaction from initial order to final delivery as well as an understanding of issues that may arise with export documentation & what is involved in transporting goods to foreign buyers.
Topics that will be covered include:
Pro Forma Invoices and International Sales Contracts
Methods of Payment
Commercial Terms/INCO Terms 2020
Commercial and Legal Documents
Customs Related Exports
Shipper's Declaration/ AES-EEI Filing
Classification under the Harmonized Tariff Systems
Transportation Modes and Freight Rates
Record Keeping Requirements
Agenda
9:00 AM – Noon
WELCOME
Export Readiness
–  A suggested process
–  Understanding and including all cost elements into your export quote
–  What you will need to know about export controls
–  Knowing the end user and end use
Pro Forma Invoice
–   Purposes and use of the pro forma invoice
–  The export quotation worksheet
–  Elements of the export price
–  Use of terms of sale & payment International Sales Contracts
International Sales Contracts
–  Formation of a contract of sale
–  U.N. Convention on the International Sale of Goods
–  Obligations of buyers and sellers
–  Delivery of merchandise and documents
Terms of Sale – Incoterms®2020
–  Background on Incoterms ®
–  Distinction with American Foreign Trade definitions
–  Structure of ICC publication
–  Incorporation within the international sale contract
–  Logical sequence of presentation
–  Definitions of elements
–  Review of the eleven rules
Methods of Payment
–  Cash in Advance
–   Letter of Credit
–  Documentary Collection
–  Open Account
Letter of Credit Payment Process
–  L/C instructions
–  L/C requirements prior to shipment
–  Overview of UCP 600
Documentary Collection Payment Process
–  Risks to buyer and seller
–  Step-by-step collection process
–  Introduction to URC 522
Classification Under the Harmonized System
–  Structure of the Schedule B
–  General Rules of Interpretation
–  Applying the hierarchy of classification
–  Section & Chapter Notes
–  Numbering structure & nomenclature
---
Noon – 1:00 PM   Lunch Break
---
1:00 PM – 5:00 PM
Commercial & Legal Documents
– Commercial invoices
– Packing lists
– Country specific documents
– Certificates of origin
– Consular documents
– Legalization requirements
– Pre-shipment inspection certificate
Electronic Export Information (EEI) Filing Requirements
– Requirements for EEI filing through AES.
– Relationship to other export controls
– USPPI and Routed Export Transaction Rules
– Proper preparation
– Filing exemptions
– Special Requirements for:
– Licenses
– Exceptions and Exemptions
– Vehicles
Customs Related Exports
–  Immediate Exportation
–  Transportation & Exportation Entry
–  Registrations
–  ATA Carnet
–  TIB Cancellations
Transportation Methods & Freight Rates
– Modes of transport
–  Inland freight
–  Multi-modal
Transportation Documents
– Types of transport documents
–  Coordination of documents & cargo
Record Keeping Requirements
– Duration
– Types of Records
– Best practices
Process Review of Areas Not Covered during the Webinar
Who Should Attend?
–  Exporters and professionals involved in sales, marketing, traffic, logistics, documentation or credit departments of firms doing business internationally
– Manufacturers and distributors who are looking to expand their markets abroad
– Anyone else involved in the international business process
GAP Discounted Rates
Discounted Rates Available to Qualifying Companies
If you are a small or medium sized Pennsylvania company, and have an exportable product or service, we can offer you a discounted rate for up to 2 participants of $37.50 for WTC Members, or $50.00 for non-members through funding provided by the PA Department of Community and Economic Development and the US Small Business Administration, under the STEP program.
In order to qualify, a company must meet the U.S. Small Business Administration's definition of an Eligible Small Business Concern, which is defined as an entity that:
–  Is organized or incorporated in the United States;
–  Is operating in the United States;
–  Meets the applicable industry-based small business size standards
The following three forms need to be completed and emailed to:  info@wtccentralpa.org
STEP Client Application Form 
Funded in part through a Grant with the U.S. Small Business Administration

Our Presenter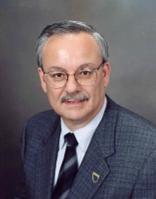 Bob Imbriani has been in the international/domestic transportation and logistics field for over four decades. He has held various senior executive positions with major U.S. Customs brokers/freight forwarders. He is currently Executive Vice President, International for Team Worldwide. Mr. Imbriani is a well-known speaker and educator in the areas of trade compliance, contract negations, transportation, logistic/supply chain solutions, customs brokerage, trade development and financial services. He is an adjunct professor in these areas at Baruch College and Pace University in New York.
Bookings
Bookings are closed for this event.